The purpose of this course was to train elevator mechanics on smartphone security as a result of a companywide initiative to use smartphones as a field service tool for all Otis elevator mechanics across the globe. Because of this, the course itself was mobile first with an output to the iPhone.
Visually, a more minimalistic approach was taken as a solution to ensure that the entire end-user base, elevator mechanics in their 20s to 50s, would have a friendlier experience, as this would be the first time some of these individuals would own a mobile device. Because of this, I implemented Adobe's Preview CC on an iPhone
In addition to the overall design of the course, my role as the Art Director on this project extended to other areas. I represented Kineo on conference calls with Otis, where we discussed visual ideas, feedback and course functionality. Regarding internal production, I worked closely with our content writers to help format a more digestible content flow for mobile, aided our developer by testing out background graphics for aforementioned content as well as create storyboards and assets for a third-party animator.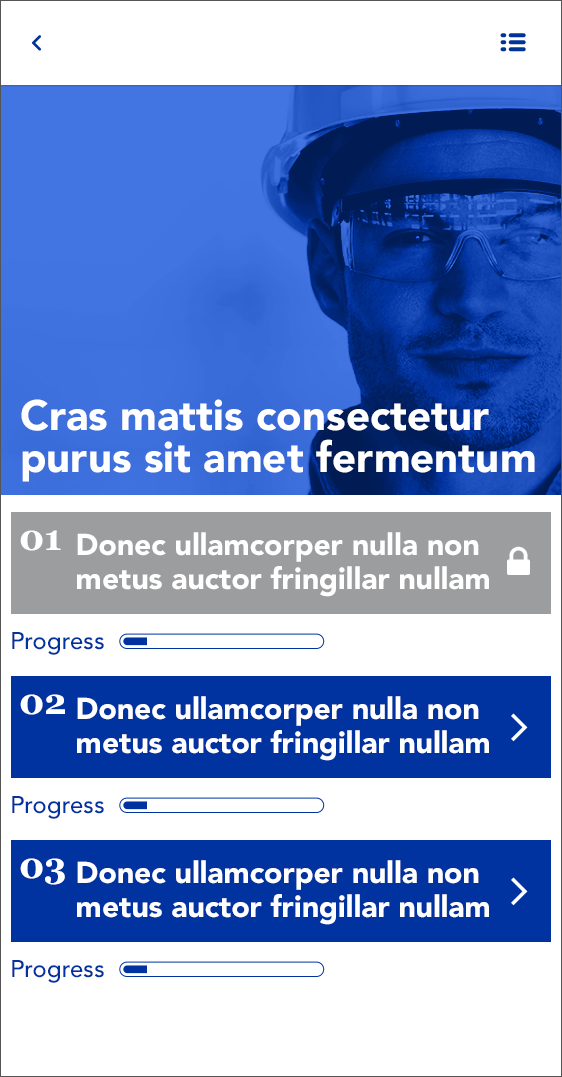 Mobile Course Art Direction