Below are selected assets from the many digital campaigns I worked on for Edward Jones. Included are the components that ran/are running on websites belonging to the Condé Nast network (The Scene, Bon Appétit and Condé Nast Traveler), MLB.com, JD Power (which appeared on the home pages for FOX Business, The Wall Street Journal and Bloomberg) and an OLA campaign focused on the brand itself. 

Unfortunately, I cannot show the most recent set of campaigns at this time - as they have not yet gone live.
These campaigns are the Q3/Q4 content updates for 2015 that include new content for the aforementioned campaigns along with the addition of a campaign focused on NCAA football that will be running on the FOX Sports homepage and related article pages.

Such assets include standard size web banners (300x250, 728x90 and 160x600) and a variety of custom sizes for rich media.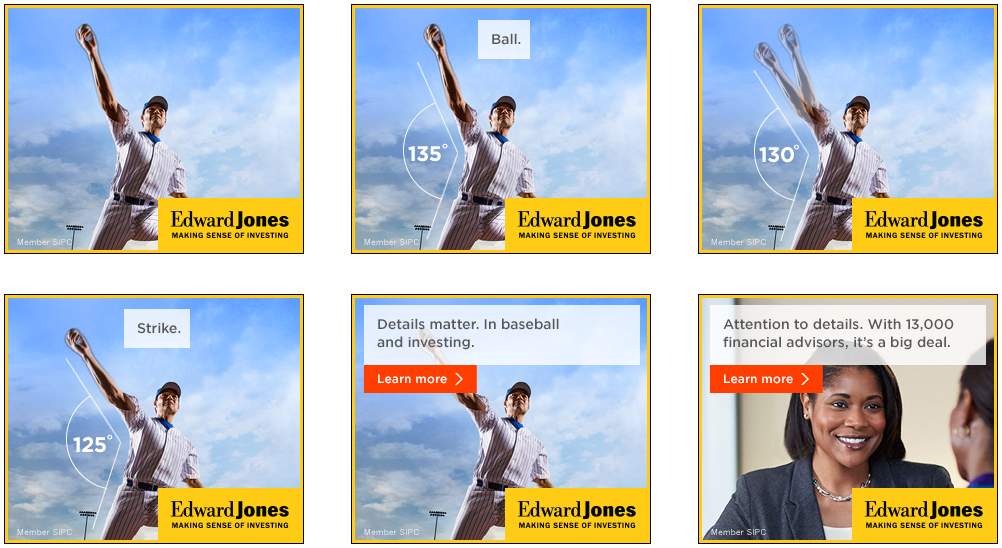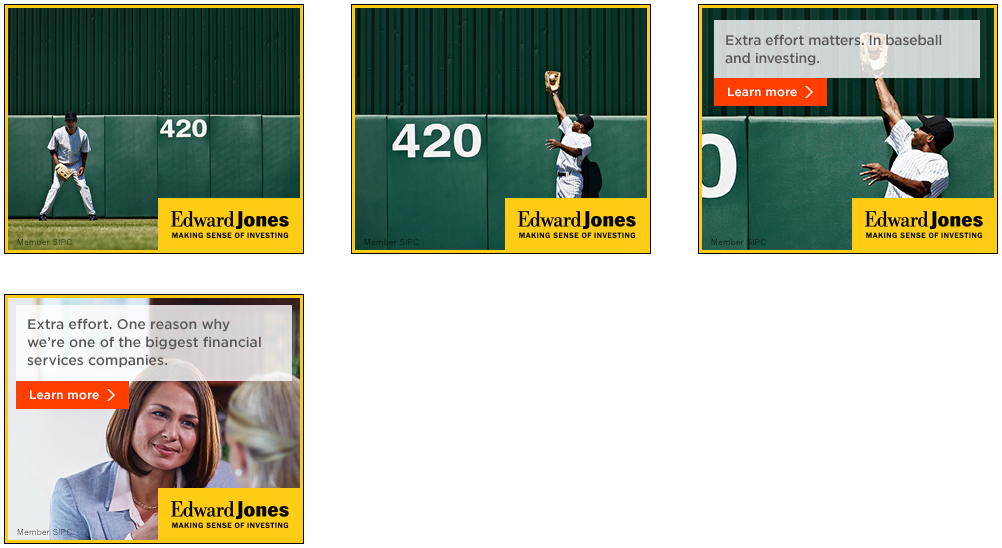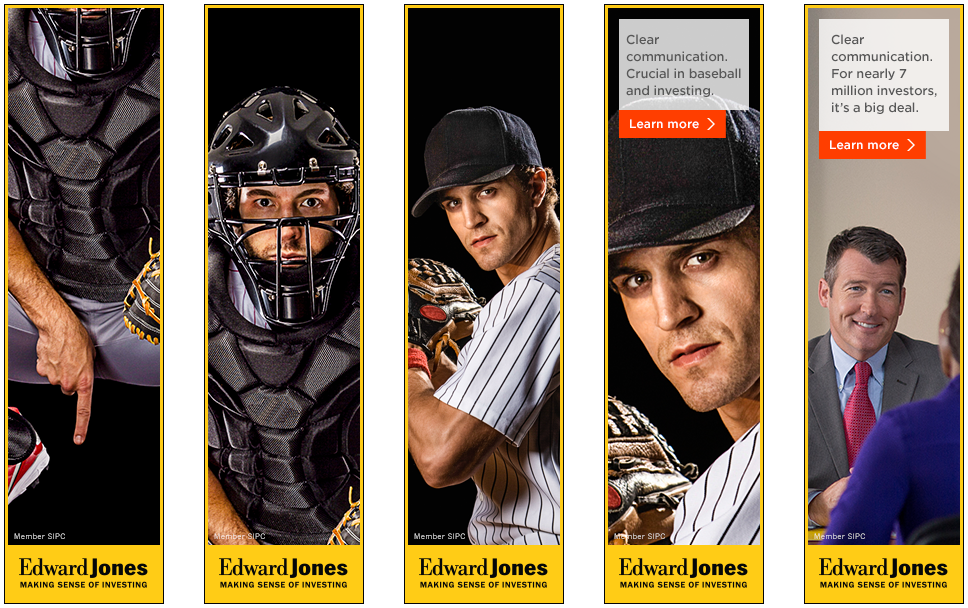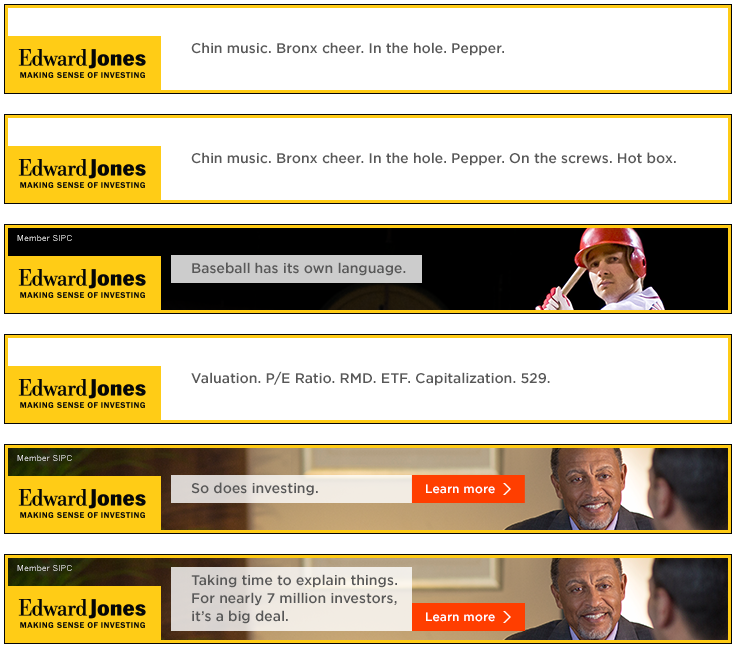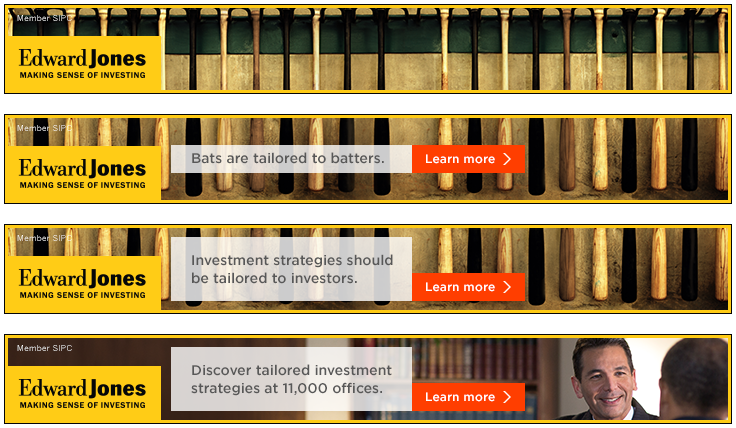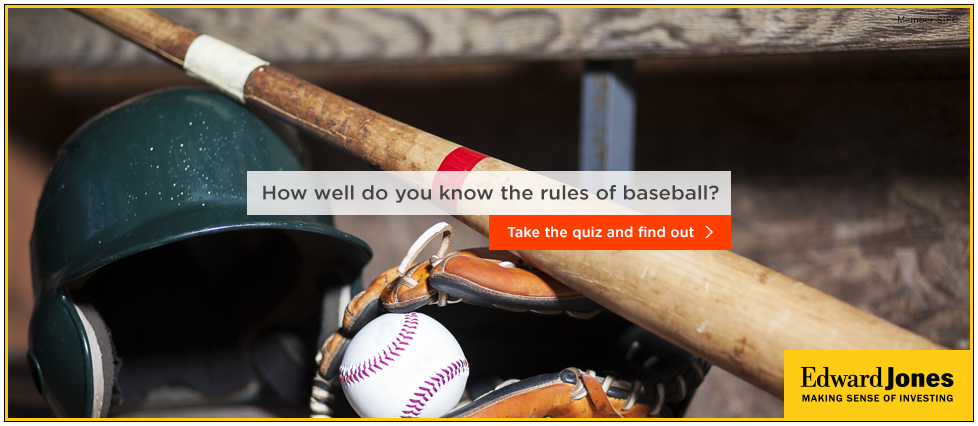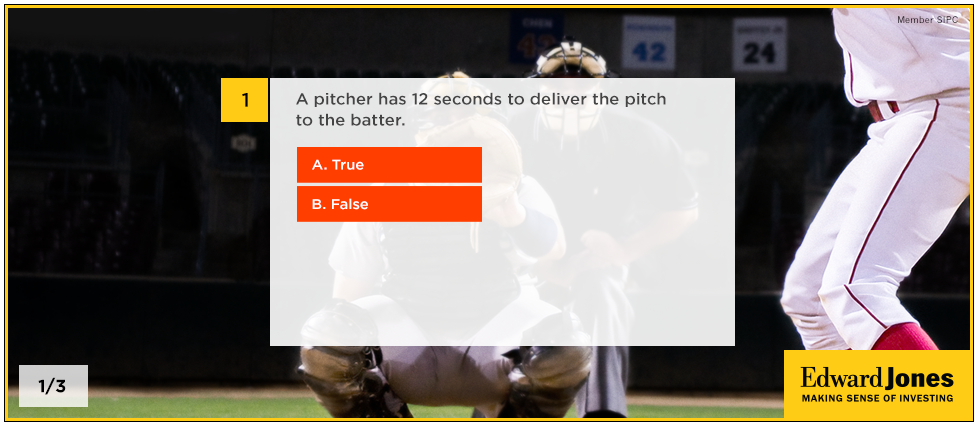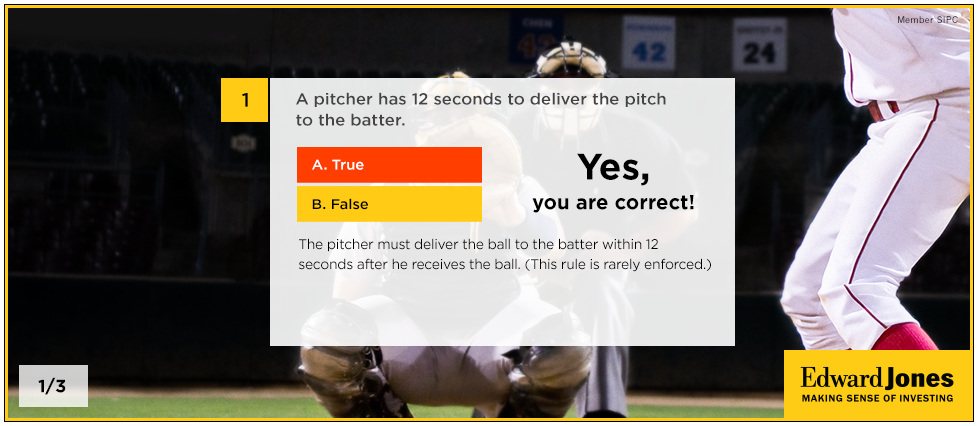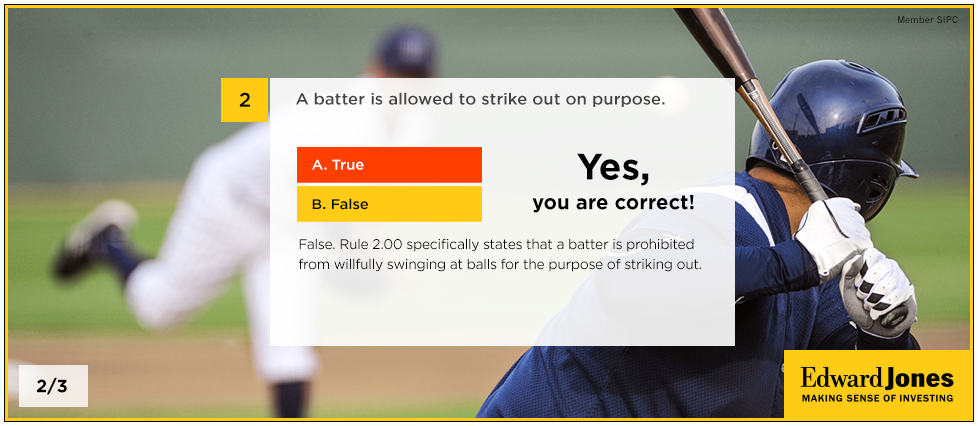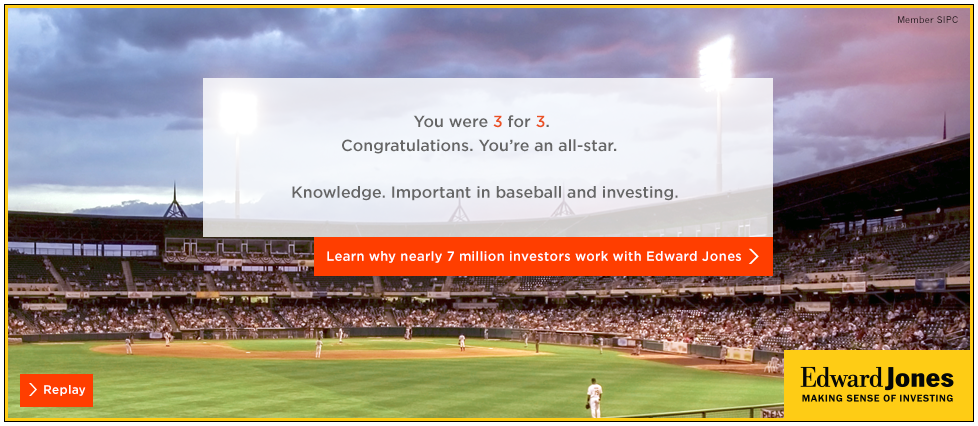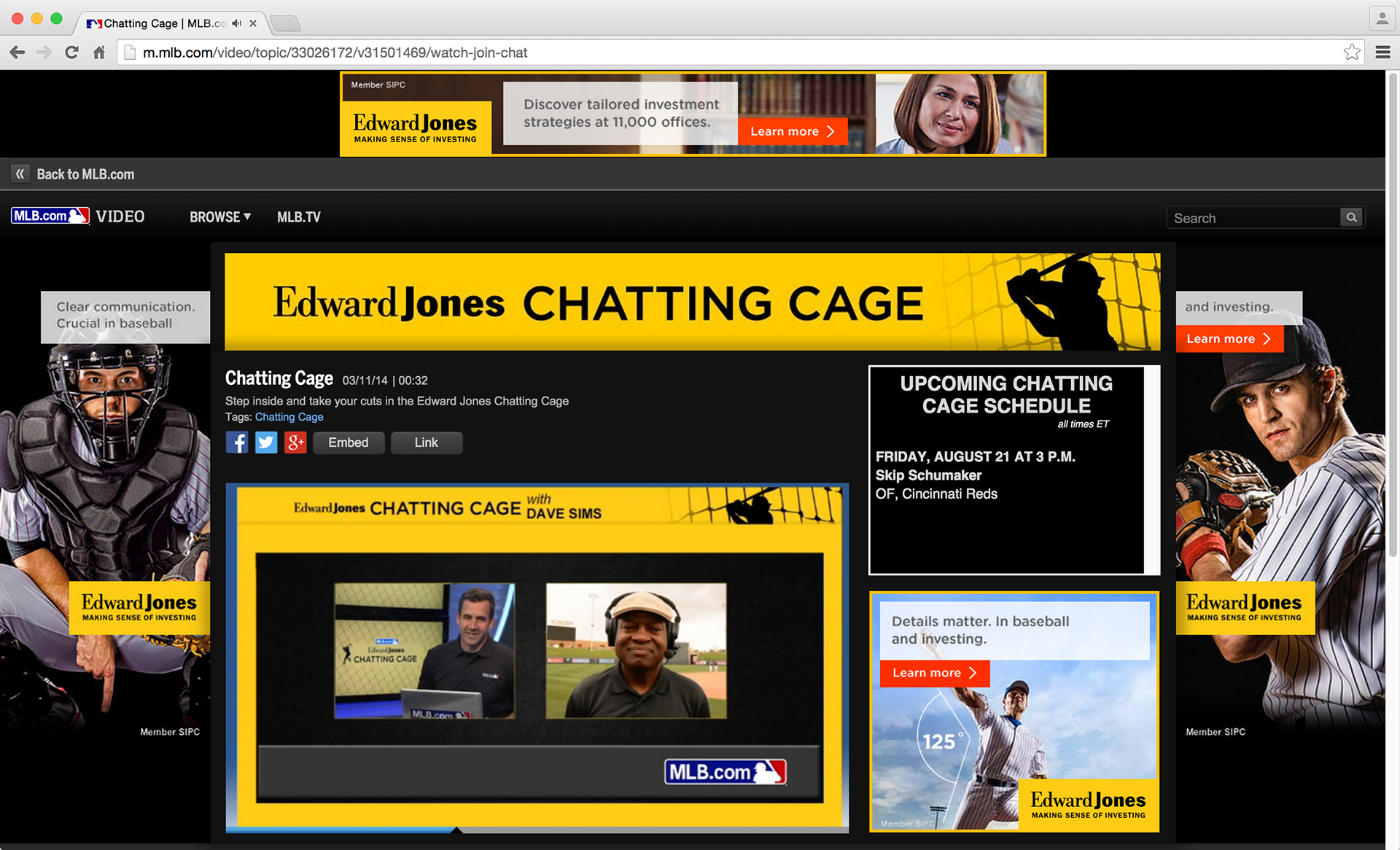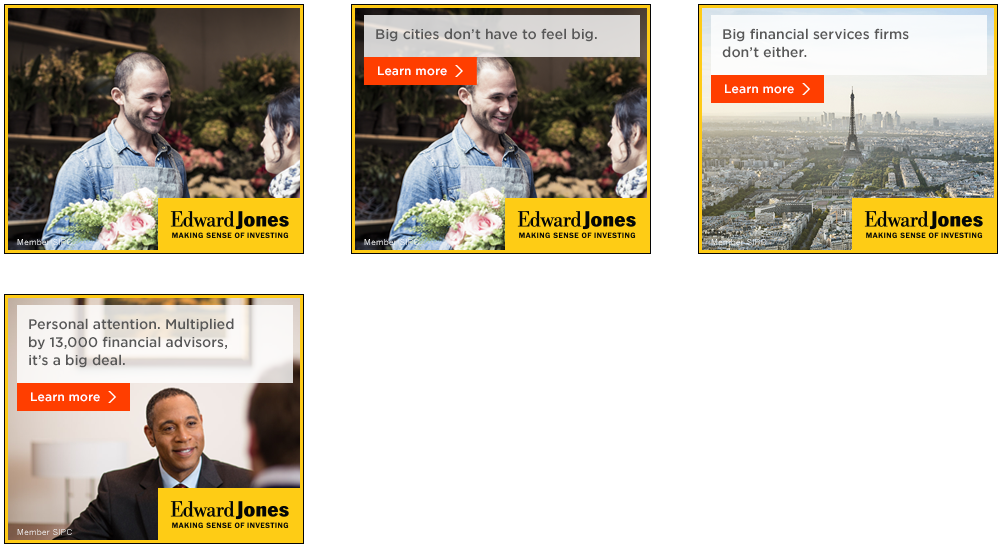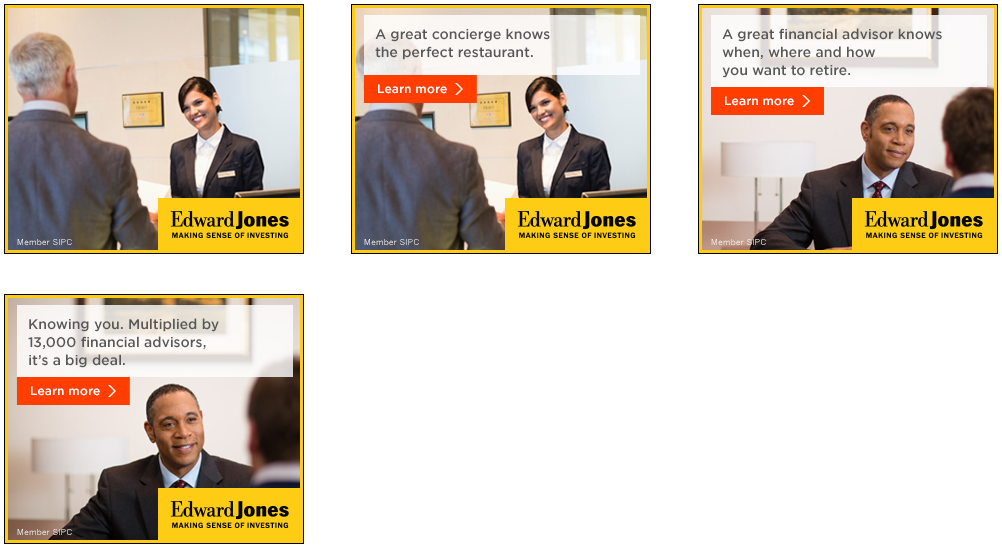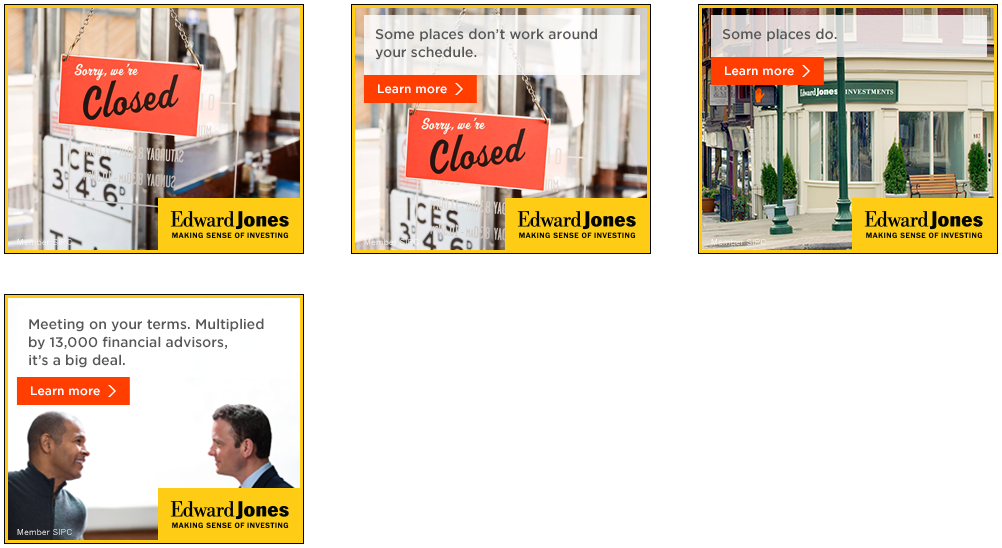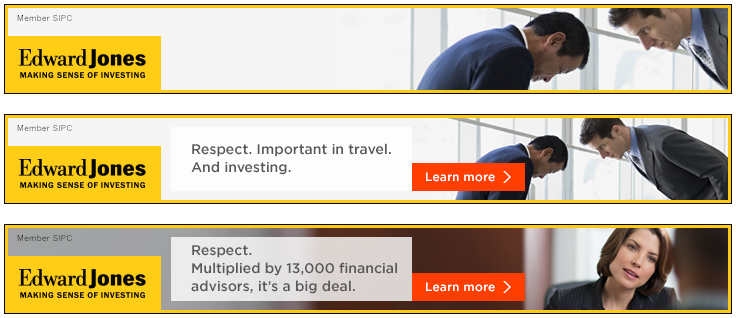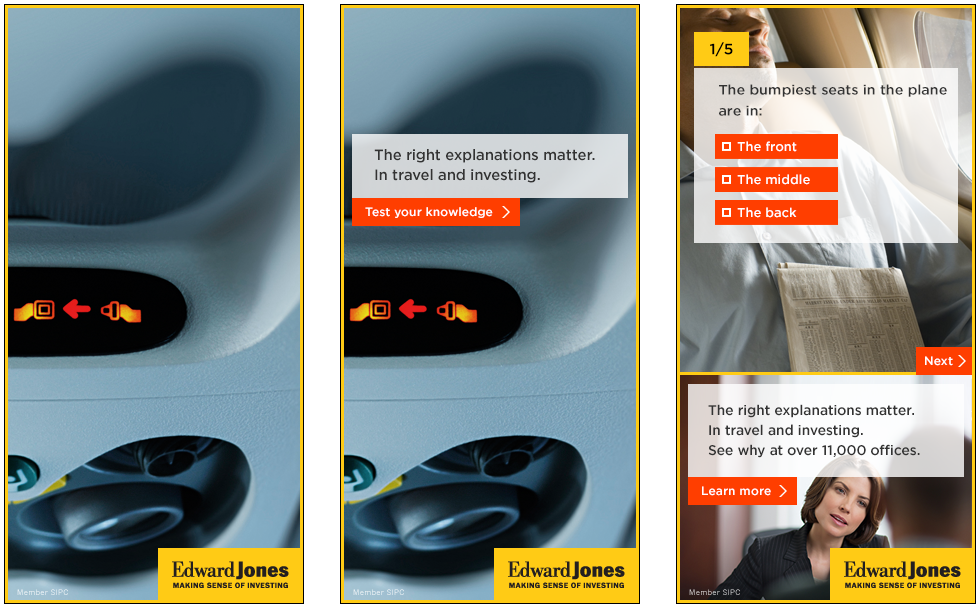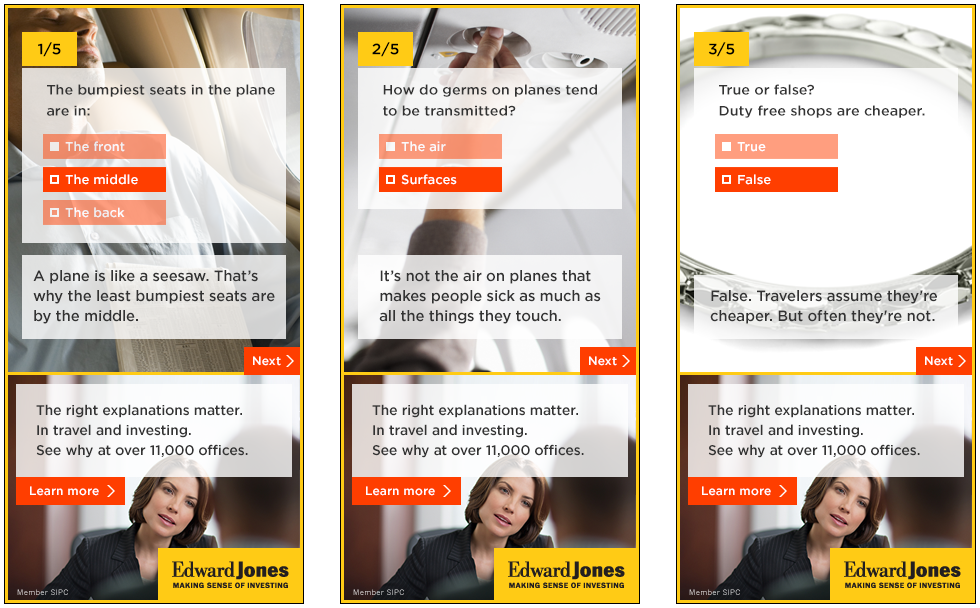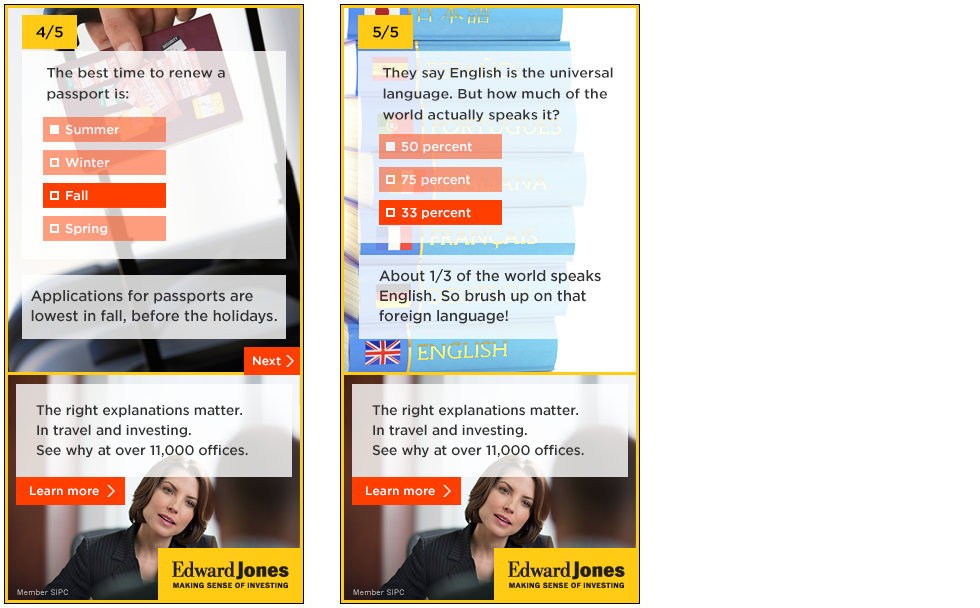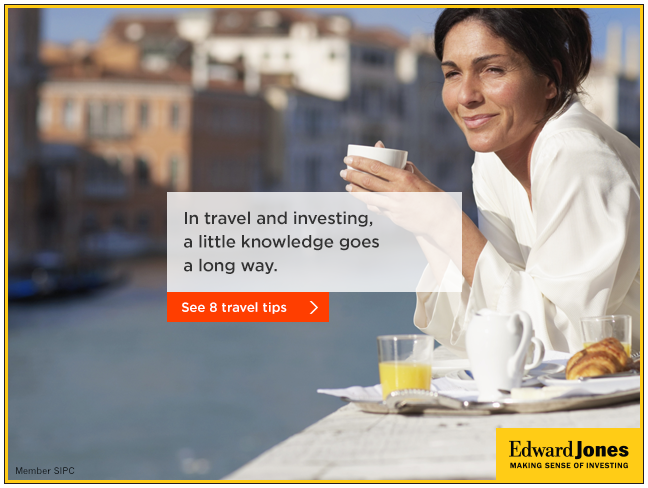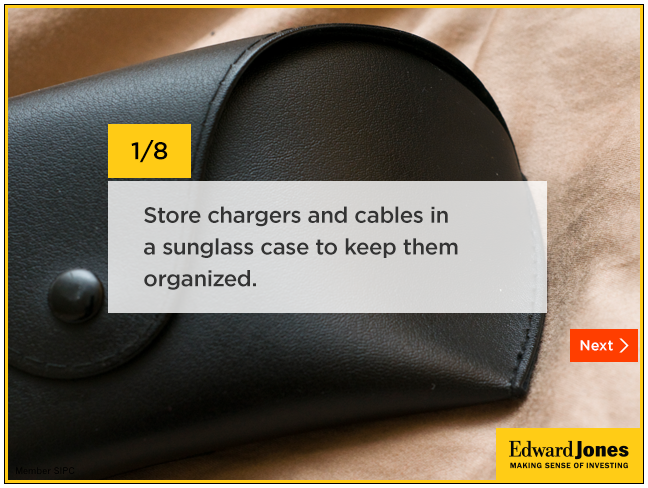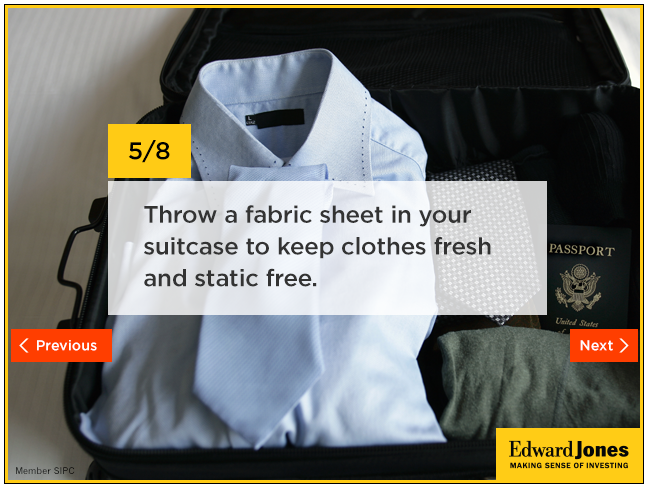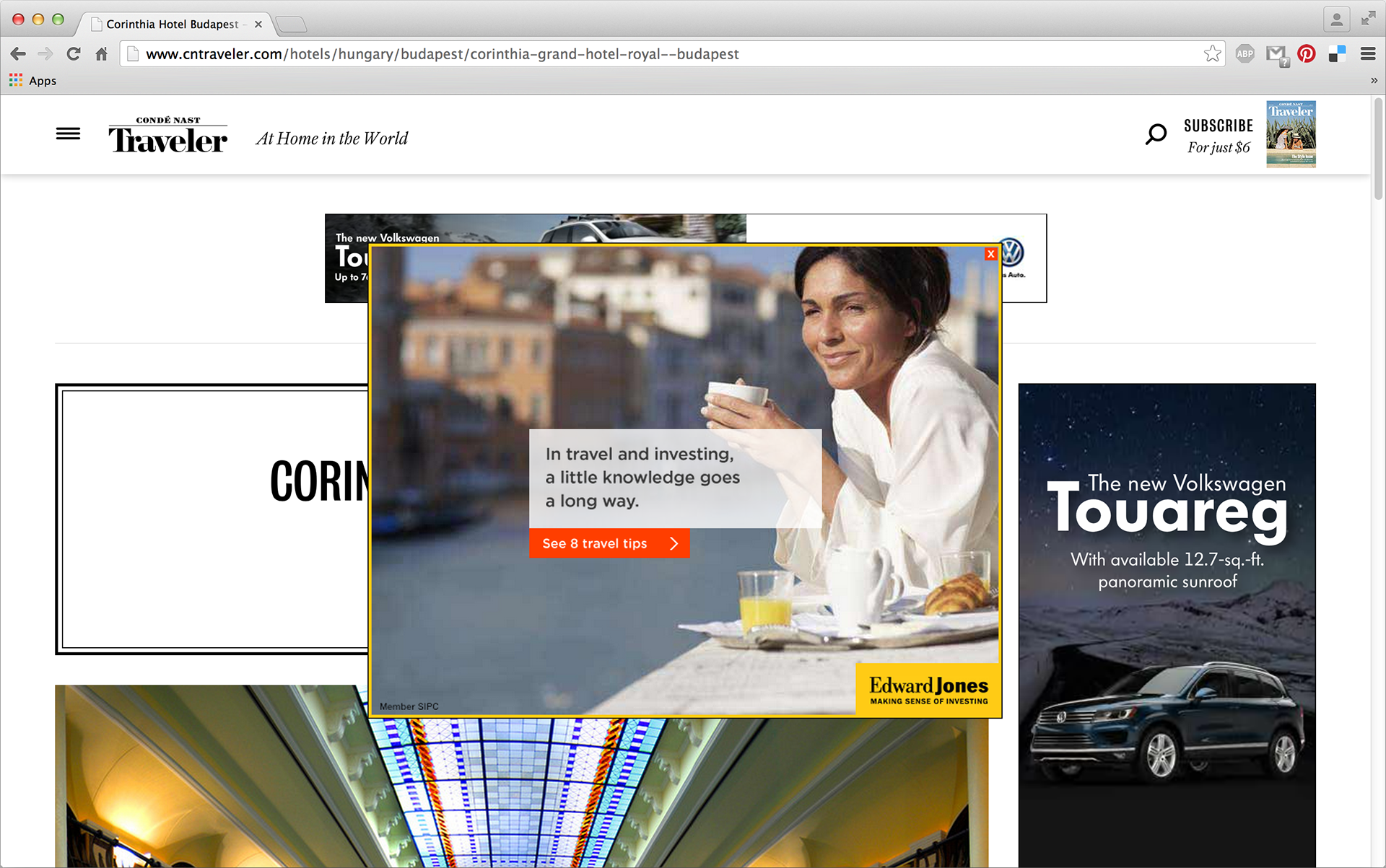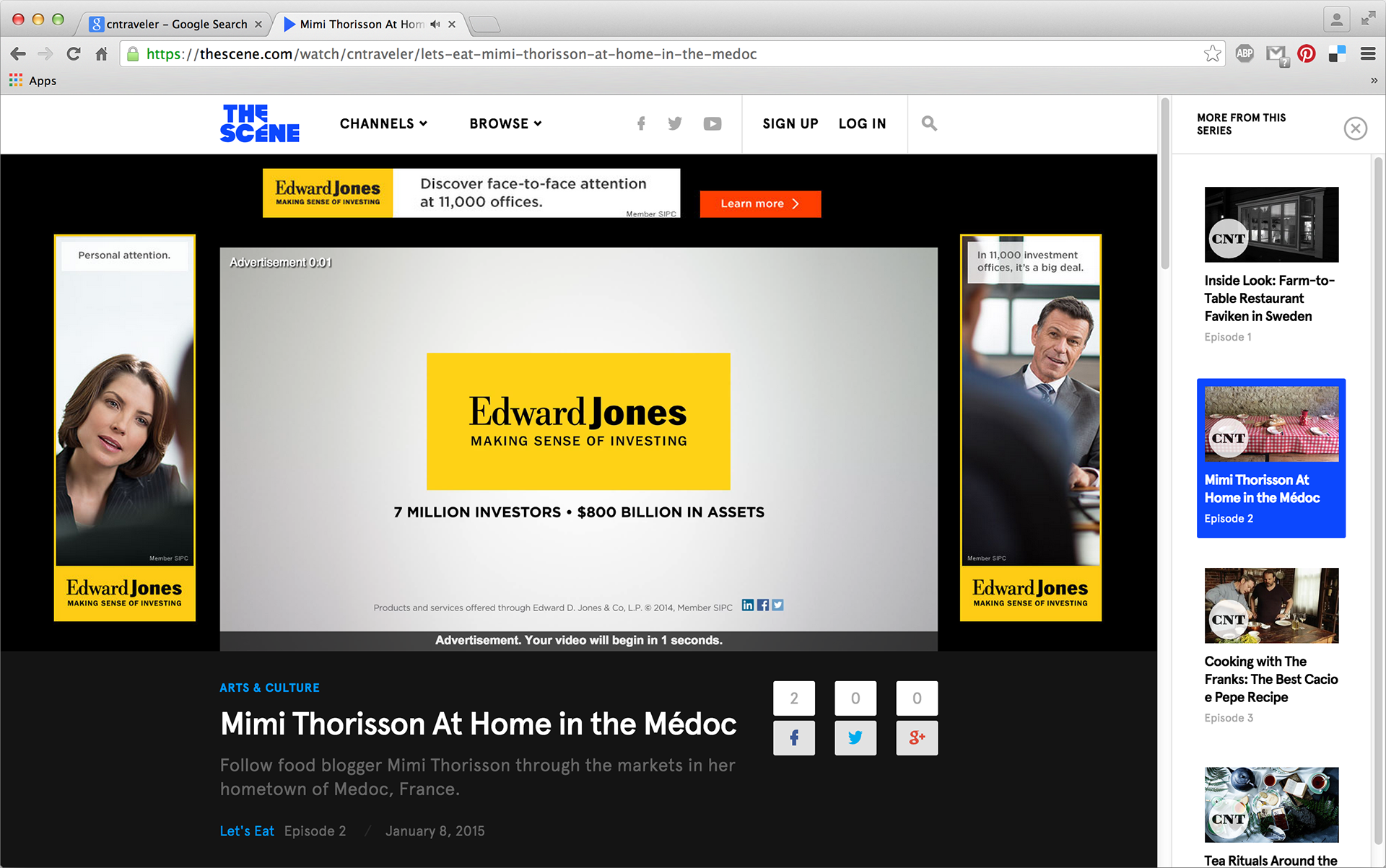 Messaging Themes Campaign